Notice
: Undefined index: custom_image_width in
/www/swissbusinessuniversitych_917/public/wp-content/plugins/printfriendly/pf.php
on line
1275
Notice
: Undefined index: custom_image_height in
/www/swissbusinessuniversitych_917/public/wp-content/plugins/printfriendly/pf.php
on line
1276
The secret to success is simple: dedication. But the dedication to what, exactly? In this article, we will present the reader with some simple tips from WHERE the focus should be kept because if you don't have focus, you will never be able to invest your time and dedication in something worthwhile. So stay tuned and pay attention!
Finance is the soul of administration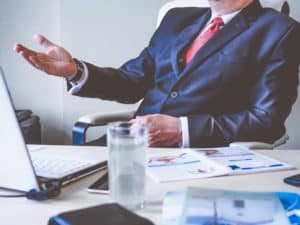 Many companies have chosen and still choose leaders with a background in economics, not business administration. These economists then become masters in business administration and thus pave their way into the corporate world. But why? Because most decisions of big business managers are made with the cash flow in hand. You need to understand how the financial world works, because at the end of the day what you have to do is manage the balance of the business. Qualified schools will teach you not only about the basics but also about financial management. One of these schools is Swiss Business Academy, find out more about the institution on its website: http://swiss-business-academy.ch/.
Marketing is what makes the boat sail
No marketing, no sales. The very decision to position a product on the market from its technical characteristics and quality instead of advertising, for example, is a marketing decision. You need to think about the product and the market, otherwise, you will never get a business. Without sales, there is no cash flow or movement. You need to have a market vision and know the best market strategies for your products.
Business Administration: How to Succeed
Learn to calculate risks, measure impacts and probabilities. Working with risks is part of any successful administrator's day-to-day life. Choices need to be calculated in terms of risks and opportunities. To do something is to stop doing something else, so you need to know if it's worth taking the risk of letting opportunities pass at the expense of others. More than that: what are the day-to-day operational risks of the business that you don't even know about? Search, delve deeper.
These are just some insights. What did you think? Tell us about your experience and do your part! Find out more about the right qualification for you at http://swiss-business-academy.ch and share. Enjoy and get to know Switzerland, live in Zurich, and learn from English speakers!