Notice
: Undefined index: custom_image_width in
/www/swissbusinessuniversitych_917/public/wp-content/plugins/printfriendly/pf.php
on line
1275
Notice
: Undefined index: custom_image_height in
/www/swissbusinessuniversitych_917/public/wp-content/plugins/printfriendly/pf.php
on line
1276
English Business Course - Improve your English Communication Skills and get a Business English Certificate!
Learn English Business and prepare yourself for your next level of success in your company!
Our English Business Course, it's one of our English Certified Courses by EduQua, developed to prepare you to use the English communication skills in work situations. With our training, you'll be able to improve your English writing and speaking skills by learning the vocabulary that is regularly used in the business industry.
Our course is also a great option if you own a company and want to invest in your employees by preparing them to be able to work or to be able to communicate with clients from abroad. If you run a company with international teams, our course is the key tool to ease the communication between them, providing a better environment, and making it easy for your employees to work toward one common goal.
And because the Swiss Bussiness Academy team care's about your well-being, we are now providing you the opportunity to join our course online to make it easy for you to learn on your time.
Due to the decision of the Federal Council on 16.02.22, there will no longer be a certification requirement or a mask requirement effective from 17.02.22.
Why Learn English Business? - Goals of the English Business Course:
With this specialization course, we intend to help you improve your value in the business market by introducing you to methods to develop your English communication skills for the workplace.
With our in-classroom training, we provide you great and personalized support since our classes are taught in small groups. But if your schedule doesn't allow face-to-face training you can go for our online course where you'll also find all the support you need.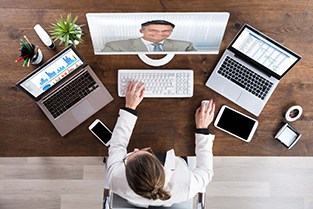 Theoretical Components of the English Business Courses:
Basic knowledge: how to introduce yourself, describe your role and responsibilities;

How to: chairing, set the agenda, and control the conversation;

Business-specific language phrases;

How to: Negotiate and Read/Write Reports.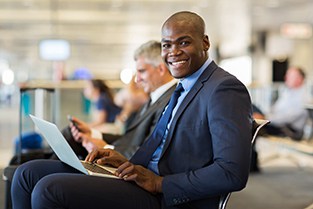 Practical Components of the English Business Courses:
Meetings: Participating, turn-taking, listening and taking notes;

Business Correspondence: E-mails - register, style, standard phrasing;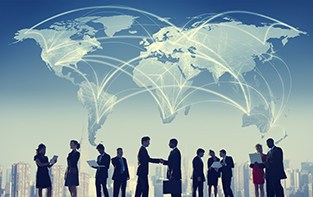 Requirements for the Courses / Target Group:
Basic Knowledge of English language;

Interest in the English language;

People who work or not in the business industry.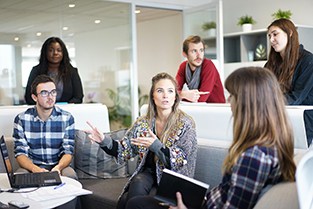 How do I get my English Business Certificate? - Our periodic and final evaluation of the training:
Alongside the theoretical and practical content, the students will be proposed to realize some exercises to enhance their learnings. By the end of each module, there will be an evaluation test to evaluate their evolution through the course.
At the end of the course, the students will be evaluated by their progress and by a global evaluation test guaranteeing their final certification.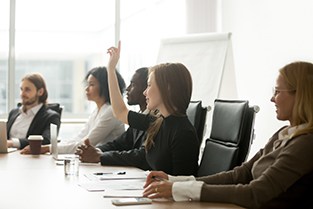 Dates and Prices of in-classroom courses:
Benefit from some features by applying now to the English Business Course: 
Follow  the steps below by choosing one of the following options:
Course informations / Personal consultation

Use the contact form to request additional course documentation or information, or even to schedule an information session personally at our school.
Registration

Register now by using our online form and secure your place in the next class, especially because the number of trainees enrolled in our classroom courses is limited.
The Swiss Business Academy team will be pleased to welcome you to our facilities for a visit or to clear up any doubts. We also provide you with the opportunity to try out one of the course classes of your choice, free of charge and without obligation, so that you can get to know our teaching method and our facilities. This applies both to those who register in person and through our website.